12 miles south of Placencia lies the sub tropical rain forest along the bank of the Monkey River. Your up river ride casting your eyes on the beautiful flora and fauna where your guide will point out various birds like, Toucan, Heron, Tanager and more. Iguanas dive into the water, troop of Howler monkeys race through the trees, crocodile's sun along the bank of the river. Stop for a hike through the jungle, were your guide will point out herbal plants use for herbal medicines, Tarantulas, Snakes, Monkeys, and if lucky you may spot a Tapir a Bracket deer or even a Jaguar.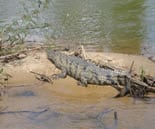 A stop, in the village to have the chance to taste local and international dishes at the Black Coral Restaurant. The coast of Belize provide ideal habitat for the West Indian Manatee, which is warm and shallow, the turtle grass is their main diet in this area.
So come and experience it with us, watching the largest coastal mammals (manatee) in their natural feeding habitat along the sea grass bed, between placencia and Monkey River coastline.
Tour Description
Length of Tour 5 Hours
Designated pick up location in Placencia, is the M&M gas station at 8:00 am /beside Hokey Pokey water Taxi.
A 40 mins boat ride along the coats through beautiful mangroves channels.
Bird watching and viewing the beautiful flora and fauna.
Medicinal trail hiking to learn about the Plants and their herbal usage and "Guarantee" to see Black Howler Monkeys.
If request lunch stop at Black Coral Restaurant in the village.
On the way back a change to see manatee depending on weather condition to arrive for 1:00 pm
Activity level: light to moderate
What to bring: Tennis shoes or hiking boots Short are OK during the dry season, long pants is prefer since this is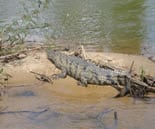 an inland tour. Light weight T-shirt long shelve or change of clothes, sun screen, hat, bottled water, bug spray, binoculars camera and cash if you're interested in buying souvenirs.
*Price $90.00 U.S per person min of 4 person*
Dose not include lunch and tax